The Ben Ledi View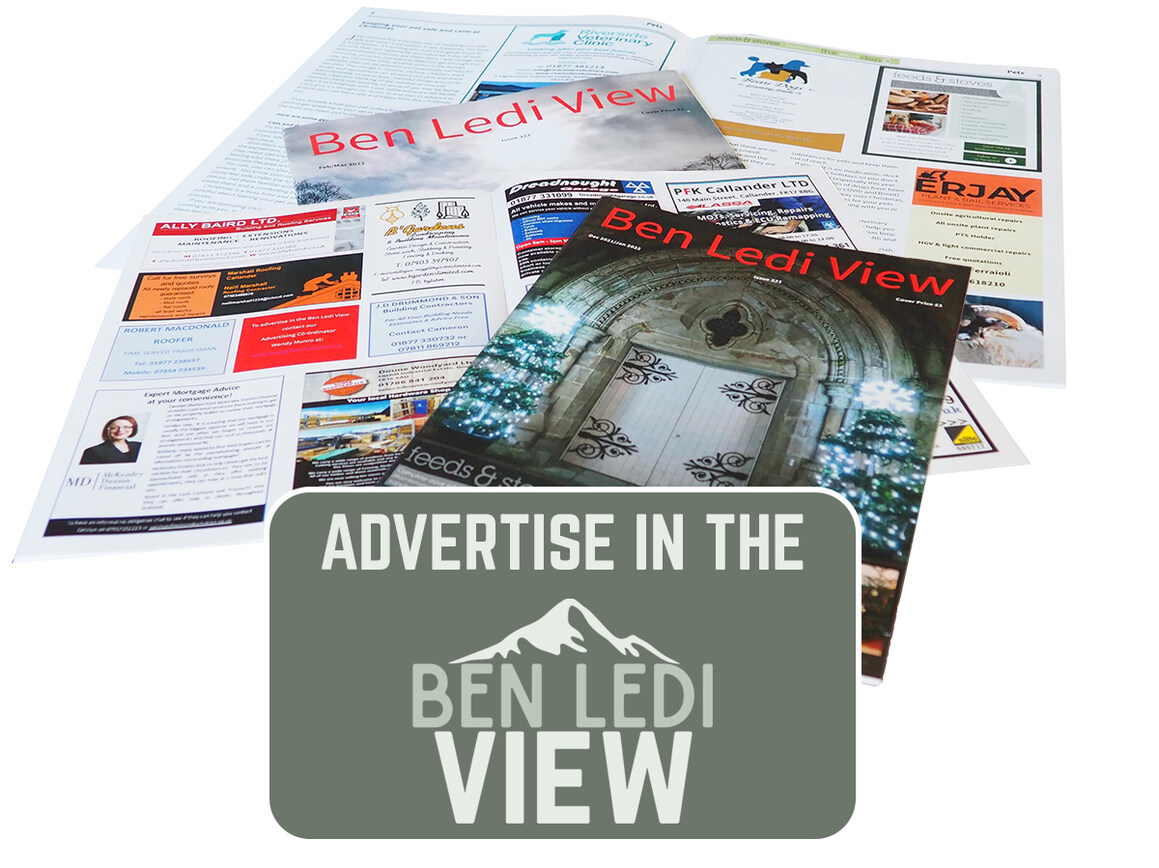 Welcome to Ben Ledi View, the award-winning community newspaper for the people of Callander, surrounding areas and those who love the town.
SPECIAL NOTICE:
Callander Community Campus Public Consultation Notice
Please note that given the importance of the Public Consultation Event to our town we have agreed to publish the following notice:
Pre-Application Public Consultation Event - Major Application Proposal
Town and Country Planning (Development Management Procedure) (Scotland) Regulations 2013 (Regulation 7(2) (b)) and The Town and Country Planning (Pre-application Consultation) Scotland) Amendment Regulations 2021.
Application for planning permission proposing 'A new primary school with associated car parking and the provision of external landscape spaces at the site adjacent to McLaren High School and McLaren Leisure Centre in Callander'.
The first public consultation event will be held in the McLaren Suite at McLaren High School, Callander, FK17 8JH where the proposal team will be available to discuss the proposals, receive feedback, and answer any queries during this time. This event will take place on Monday 24th April between 3.30pm and 7.30pm.
Additionally, consultation boards will be available to view on the following website - https://engage.stirling.gov.uk/en-GB/projects/callandercommunitycampus - from 24 April.
If you wish to make comments on the proposals you may do so at the above event, online above through the comment function in Engage Stirling or in writing by post to Stirling Council, Infrastructure Delivery, Teith House, Kerse Road, Stirling, FK7 7QA by Friday 2nd June 2023.
This notice does not relate to a planning application. Please note that comments made at the event, or through the above, are to Stirling Council as the applicant and are not representations to the Planning Authority. There will be an opportunity to make representations to the Planning Authority when an application for planning permission is submitted.
Latest Issue: Oct/Nov 2023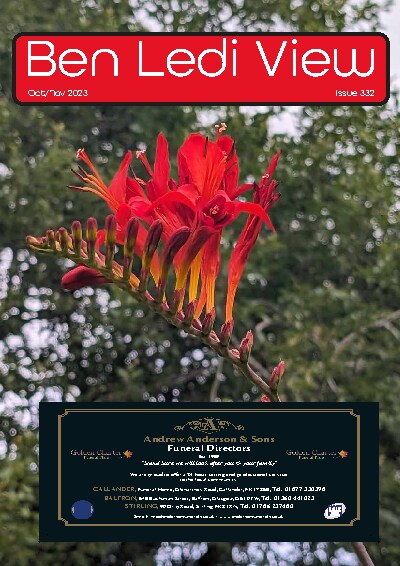 The next issue will be published in December.